Special Region Of Jogjakarta
Special Region Of Jogjakarta – Hellooo Raja Tour Jogja best friend !!! this time we will describe the Jogja city. City of most full beauty nature and culture. Destinaton City alternative traveler After Bali and Bandung. this city will make your vacation the best vacation that has ever been in your life. curious? let's read it again!
The city
is a city
that can't
be separated
from the center of
the attention of
domestic and
foreign tourists.
They always
visit the
cities that
have
the term "
student city
," the city
,
"city
Tourism
and culture,
"
to enjoy
their
time off
.
An atmosphere of
culture,
tourism
and hospitality
ever
present
to welcome
them.
When they
set foot
in the city,
look
,
conviviality
,
innocence
and friendliness
residents
of

Special Region Of Jogjakarta

.
That's
which led to
the term "
Exceptional
" not only
for
the city
but also
of its inhabitants.
DIY
is located in the
South-central
part of
the island of Java
,
Based on
landforms
,
the region of
DIY
that is divided into
one city
and
four districts
(
Bantul,
Gunungkidul
,
Sleman,
and
Tags
)
can be
grouped
into four
units of
fisiografi
, namely
Merapi
volcanic activity report
fisiografi
unit
, a unit of
fisiografi
Southern Highlands
or mountains
of one thousand
, a unit
fisiografi
Kulon Progo,
Mountain
and
Lowland
fisiografi
unit
.
Partially a result of its proximity to the Borobudur and Prambanan temples, and because of the Javanese court Kraton culture of Kraton Yogyakarta, Yogyakarta hosts a sizable tourist industry. Most tourists come to Yogyakarta as an accommodation base to visit Borobudur and Prambanan.
In addition,the example ofthe tourism sector that makes DIY as urban tourism which is able to create products of culture and tour is mis a promising religious ceremoniesand cultural diversity of the various religions,as well as the creativity of art and hospitality of the people.In addition to tourism,the cultural sectoris also the sector that attract tourists.DIY has a wide range of potential of culture, both culture saretangible (physical) orintangible(non-physical).The potential fortangible cultural heritage area, among others, objects of cultural heritage while thep otential cultural in tangible as an idea, the system value or norm, works of art, social system or social behavior that exists in society.DIY has approximately 515 Heritage Buildings are scattered in 13 the heritage area. (source:eksplopedia). One example of the existence of cultural assets remains high the past civilizations are the Palace which is afair heritage institutions that still maintained its existence.In addition,the province also have a DIY 30 museums, two of them namely Ullen Sentalu, Museum Sonobudoyo Museum.
Notable local tradions and marketplaces in Yogyakarta include: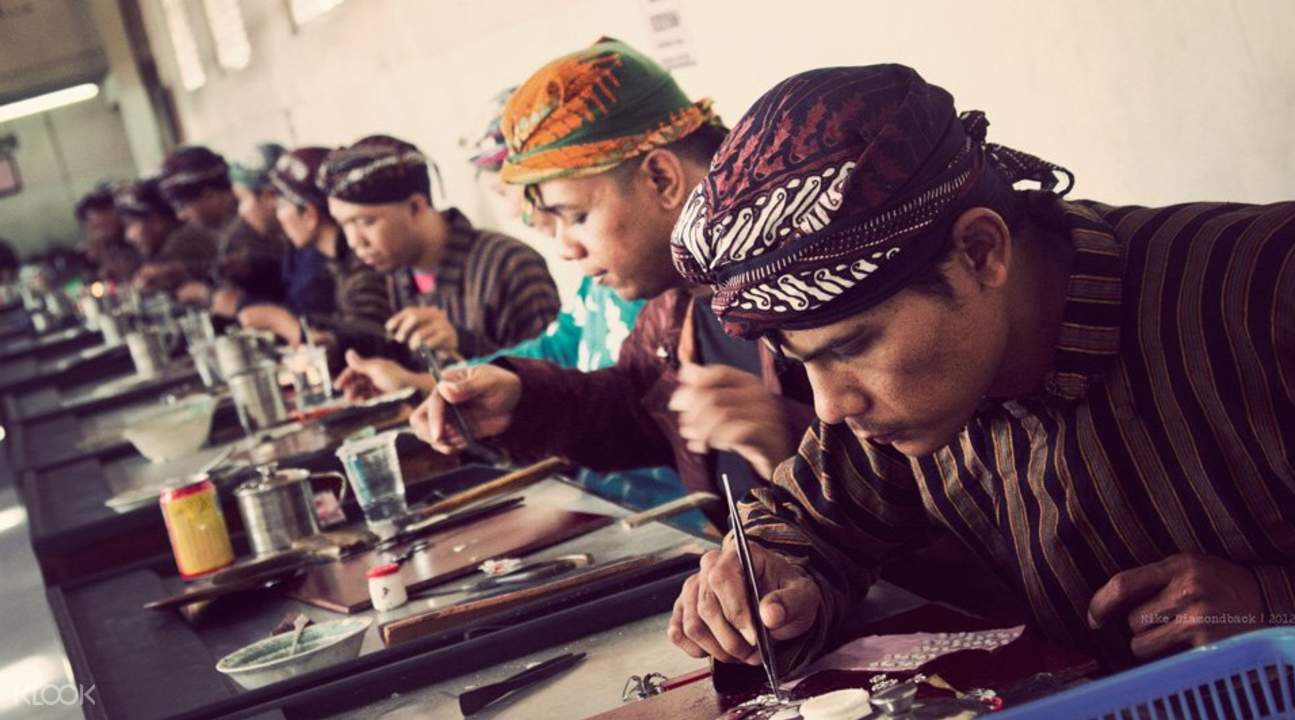 Well, now that was at least about the Jogja city, would you like to know more about the beauty Jogja? let's immediately determine your holiday date with the Raja Tour Jogja.
Source : www.wikipedia.com
Galery of Jogjakarta City :